About Chris:
Chris Walton is an internationally recognised performance psychologist, and the author of two best-selling books;
The Gamma Mindset – Create World Champion Self-Belief in 5 Minutes Per Day.
Peak Performance in 60 Seconds – The 4 Essentials to Maximise Your Energy, Resilience and Performance.
Over the last 25 years I have traveled the globe to be trained by the best scientists on how to optimise the mind and body to maximise energy, health and performance.
Today I use cutting edge technology from German and Russian scientists combined with over 25 years of 1:1 coaching experience to guarantee my clients the changes they want and need; to make more money, 10 x their business/ career success, double their energy and live from an energised, happy, purposeful space.
Chris's sessions completely changed my life. I was pretty much flat broke when i saw Chris, I used my last few grand to get myself sorted. I cleared my subconscious blocks to money, success and change and I integrated new positive beliefs beliefs about my goals. I set two goals;
1. To make £100,000 in 18 months.
2. To lose weight and get fit again. I hadn't been in the gym for 18 years!
Results:
I made £100,000 in 5-6 months ! This was remarkable, going from pretty much nothing to £100k in 5-6 months.
6 months later, i'm 50lbs lighter, toned, strong and feeling really energised. I now absolutely love going to the gym at least 4 times a week.
With my business head on, I would say I got a 100 x return on my investment with Chris.
Dan McAndrew
"In over 25 years of coaching world class athletes and business executives to perform at their best, Chris's Gamma Techniques are the most powerful and effective I've used."
Ole Bloch,
"Chris's coaching helped me stay sane and focused throughout my intense training programs and this really helped become world champion and world number 1"
Rodney Eyles
Chris lectures on the MBA programme at the University of Westminster Business School and has his private coaching practice in Bristol, England.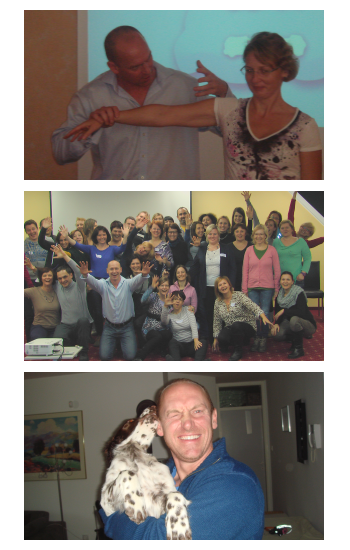 Bio
PhD in Integrative Medicine (Current Study)
Master of Science Degree: Consciousness and Transpersonal Psychology.
Degree: The Science and Management of Health and Fitness.
Adult Development Theory – Dr. Susan Cooke Greuter – Harvard University.
Relationship Psychology – Professor Petruska Clarkson – University of Surrey.
Myers Briggs Profiling.
Fundamental Interpersonal Relations Orientation–Behaviour™ (FIRO-B®) Profiling.
Enneagram Profiling.
Emotional Intelligence Profiling.
Energy Medicine, Frequency Medicine and Resonance – Dr.James Oschman.
Applied Psycho-Neurobiology & Autonomic Response Testing – Dr. Dietrich Klinghardt.
Thought Field Therapy, Mental Field Therapy, Emotional Freedom Technique, Hypnosis, Psychological Kinesiology.
Internationally Certified Trainer of Neuro-Linguistic Programming.
Forty two days expanded consciousness training at The Monroe Institute in the USA.
Many wild, challenging and enlightening hours in shamanic ceremonies in South America.