The Gold Standard in Mind-Body Testing to Create Peak Performance
Using Cutting Edge Science to Optimise Your Mind and Body to Perform at Your Best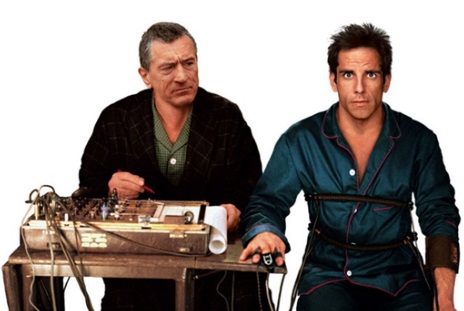 The system of testing I use is called Autonomic Response Testing (ART). ART is a highly sensitive and accurate form of bio-feedback testing. This non-invasive muscle testing system asks the body what it needs at the time to bring it back to balance.  The testing process is similar to the lie detector test. 
When the nervous system is under physical, mental or emotional stress it changes tension in the skin in areas correlated to that stress. The change in skin tension alters the electrical resistance (which the lie detector measures), and the activity in the brain and nervous system, which is what we assess with ART.
You Will:
Create More Energy Giving You the ability to Train more Intensely and Effectively.
Create a Huge Improvement in Your Recovery Time During and Post Session.
Sleep Deeper and Create a Profound Healing State in Your Body.
Develop Laser like Focus and Get in the Zone in Every Session.
Reduce the Chances of Injury and Bounce Back like a 10 year old from Any Physical Niggles.
Increase your Fitness, Strength, Speed, Reaction times, Flexibility and Power.
Create Unstoppable 100% Self-Belief and Determination throughout Every Cell of Your Body.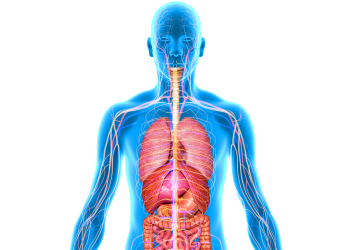 Optimising Your Body for Peak Performance.
Our organs become stressed when they are overworked which in today's world is very common. Environmental toxins, wrong food choices, wi-fi exposure, and daily stressors from all areas of our lives can put the organs under excess stress. I test to find which organs need support and find the exact remedy to bring the organ back into balance and optimal function.
Optimising Your Nutrition and Supplementation for Peak Performance.
How do you know what supplements your body actually needs? For the most part you don't know. Without testing you are in the land of belief and hope based on the marketing spiel of the product. Supplements either boost your energy and recovery, are neutral and become expensive pee or worst of all put your body under negative stress draining energy and reducing recovery.
Take whey protein for example. Most athletes will choose whey protein due to its high biological value, and for some it works well – but is it right for your body? Around 60% of the people I have tested get a negative stress reaction to whey protein, this is more than likely due to the dairy, which is a big, yet hidden intolerance for many people.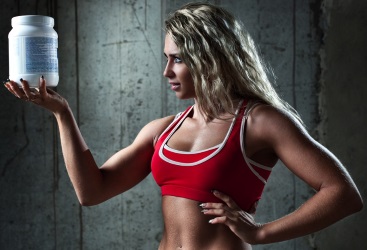 But without a test how would you know that the protein you are taking (or any supplement for that matter), is stressing your body and not healing it! With this precision testing you get a tailored nutrient protocol unique to you and your needs. This way you guarantee to gain energy, recover faster and perform at your best.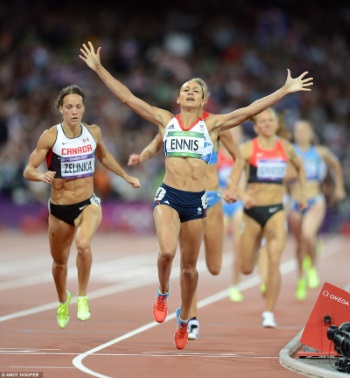 Optimising Your Mind for Peak Performance.
When working with the mind it is important to remember that this is not about something being wrong with you so you need 'mind' work. (That's very old school thinking). This is about updating the 'programs' of your mind so 100% of you is going in the right direction with unstoppable self-belief, focus and determination.
The mind and body are one complete system, you cannot separate them. When the mind is programed with the specific goals, it directs the body to do exactly what is needed to achieve the goal. This is 'The Zone'. I teach you how to do this and how to create a peak performance mindset in 90 seconds using a scientifically validated technique called The Gamma Mindset.
At the top level of any sport you always find the most successful sportsmen and women and athletes have a champions mindset.
That being said sports men and women are also human beings, and all of us have some self-doubts, worries and fears to some degree or another about something. These may be outside of the sport, like family, relationship 'stuff', business concerns and so on. By eliminating any emotional dis-stress you gain energy and increase focus on what really matters.
"As a direct result of Chris's Gamma belief change processes I won the British Open Tournament beating the world no.1 and that year achieved my career best world no.3 ranking."
Anthony Ricketts
"Chris is a leading expert in this cutting edge science and the Gamma techniques he teaches create deep change in your brain and body and give you the power to tailor your own destiny."
Kazadi Kalangu M.D.
"In over 25 years of coaching world class athletes and business executives to perform at their best, Chris's Gamma Techniques are the most powerful and effective I've used."
Ole Bloch
"Chris's coaching helped me recover from a knee operation that had kept me out of the game for 8 months. My self-belief and confidence soared and I rapidly regained my place at the top and became world number 1."
Sarah Fitzgerald
"After clearing out some surprising conflicts about my performance in my subconscious mind, I got to the start line of my next race and truly believed in myself and I had the perfect race and came 2nd in my category. Adding in the mental side really made the difference!"
Andy Brodziak
"Chris's coaching helped me stay sane and focused throughout my intense training programs and this really helped become world champion and world number 1"
Rodney Eyles