The Energy and Resilience Program
A science based program to maximise employee energy, resilience and performance.
Watch the 60 second elevator pitch to see how this program will benefit your employees.
'In 2016 there were 1.25 million cases of work related illness in the UK.
Almost 40% of these were from stress, anxiety and depression.'
There is something seriously wrong here!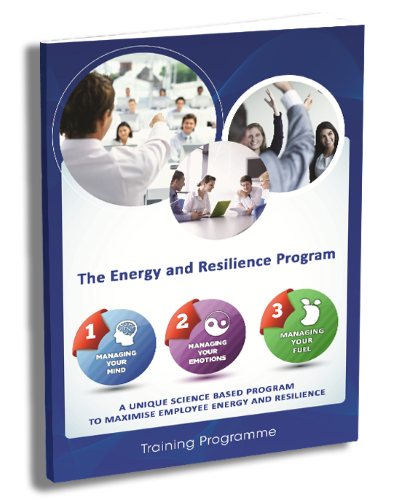 Download Your Energy and Resilience Program Guide
To find out more just click below to download the program guide.
Put your details in the box and Chris will contact you.
Download Now
"We have used many training companies but more than any other I am consistently reminded by observations in employee behaviour that the investment with you is a key element in our change management process. There have also been examples of business wins that were a direct consequence of the mind-set coaching and advice you had given them. This was demonstrated by our best ever business performance in Q4."
CEO SAP UK
"If you want your employees to be resilient and be able to perform at their best under the pressures, stress and immense pace of change in today's corporate world, you need Chris's program"
Vlatka Hlupic
Some of the Organisations Chris Has Coached In.